Many CPA Firms are finding the best solution to scale their firm is to outsource finance or accounting functions to an experienced third-party provider. But how do you know if this arrangement could be advantageous for your firm? And how do you ensure a successful experience?
If your CPA firm is growing beyond your current capacity or continually having trouble managing the busy season workload, download the CPA Firm's Guide to Outsourced Finance and Accounting for an insider's look at best practices to scaling your firm, augmenting your staff, and maintaining quality service to your clients.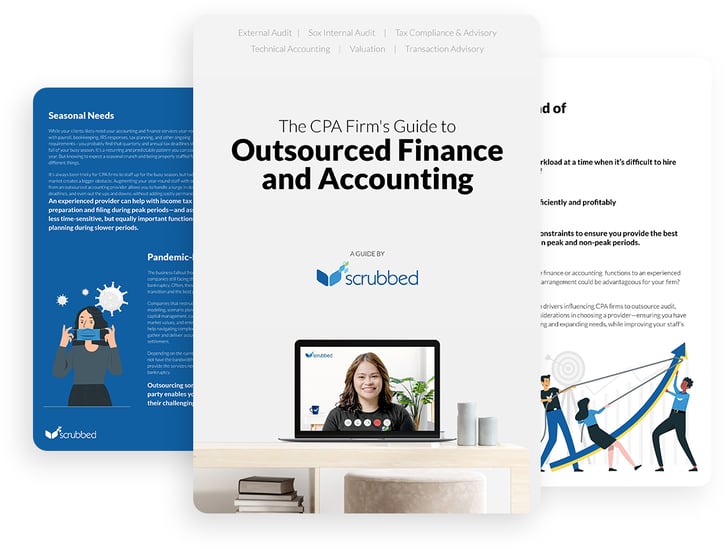 [ SNEAK PEAK ]
CPA firms face a myriad of challenges today:
How to handle a growing workload at a time when it's difficult to hire and retain highly skilled staff
How to scale the business efficiently and profitably
How to overcome capacity constraints to ensure you provide the best possible client service, both in peak and non-peak periods.
What you'll get in this guide:
The most common drivers influencing CPA firms to outsource audit, accounting, or finance functions
Key considerations in choosing a provider—ensuring you have the right mix of talent to meet your clients' evolving and expanding needs
Tips and best practices for improving your staff's productivity and your firm's profitability