Need to analyze financial data and metrics at different levels - total company, per category, or across periods? To do this, other software would require extensive customization that can cost you additional headcount, and an insane amount of time to create and update reports.
This is where we come in.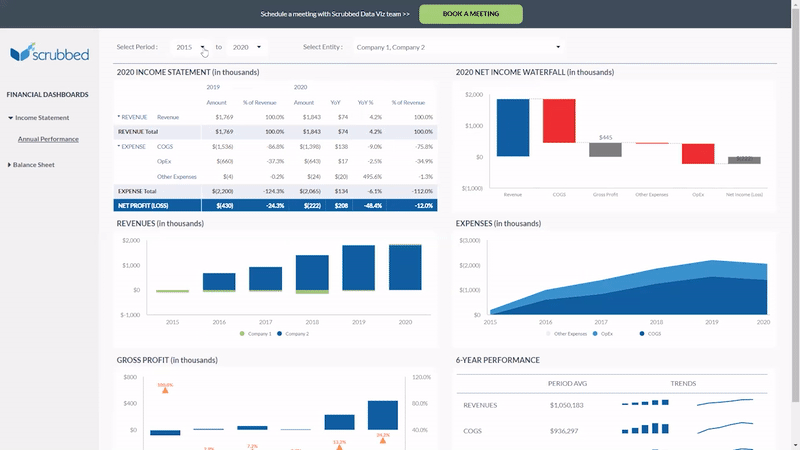 With our team of highly skilled professionals and cloud-based technology with integrated data sources, we can turn your financial statements into automated, interactive, and customized dashboards. Find out -
Which segments generate the most revenue?
What drives your expenses?
How profitable is your business?
Spend more time analyzing your financial metrics and achieve your business goals by making smart, data-driven decisions!
Sign up now to try our LIVE demo dashboard!